RECENT NEWS All News (most recent at top)
Fun School Tour (Thursday, Mar 16th - Joe )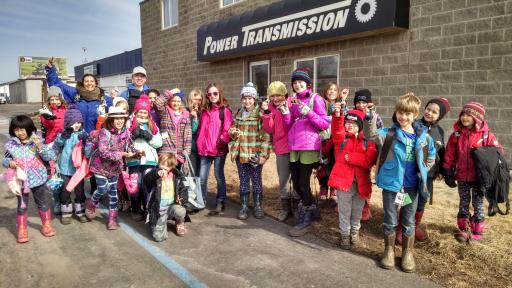 (a group of 20 students from Montessori were fun to show around. )

Had a group of 20 kids come through this afternoon and we showed them active 3D printing projects as well as a brief tour of woodshop/metalshop and then had them assemble some laser cut rocket ships to take home.

Member Drive A Success! (Sunday, Feb 26th - Joe )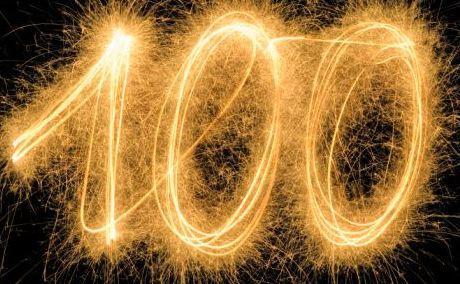 By the end of Saturday's Tour/Demo Night we had 104 active paid members! We reached our group goal! Way to go Everyone! Duluth MakerSpace is a complete success. Through Hard work and Volunteer Effort we all Built it, and now it's being enjoyed at a sustainable level. Boom! Spectacular Job. Thanks again to each and every awesome one of you!

Member Drive In Final Stretch! (Thursday, Feb 23rd - Joe )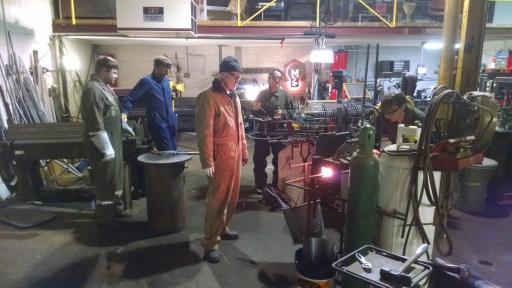 (Royal's Forge Bending Class produced some quality Trivets!)

Our goal for february was to hit 100 members by March 1st. We are getting very close! 94 members as of today. Only a few days left, but we might should be able to make it if we keep pushing! Great work volunteers! Come join this extraordinary group of cool people!

UPCOMING CLASSES & EVENTS See All

Today
Tuesday
Mar 28th

Class: Arduino 101 (6:00pm-7:30pm)[$18]
Arduino! Automate, interact, log, build all sorts of amazing possibilities with an Arduino Micro-controller. This class is an introduction to the very basic programming of an Arduino and how to control very basic components. Completely geared towards beginners. No programming or electronics expertise recommended!

Tomorrow
Wednesday
Mar 29th

Event: Demo Night! TBD Event (6:00pm-8:00pm)
Free event open to anyone. Stop by the shop to see to this week's demonstration! Our members demonstrate products, machines, and techniques. Usually hands on opportunities and always fun.

This
Thursday
Mar 30th

Class: Wire Wrap Jewelry (6:00pm-7:30pm)[$18]
Come try building your own wire-wrapped jewelry. All of the tools and materials will be provided along with some guidance on making a tree of life which can be used as an earring, pendant or window hanging! No experience necessary.

This
Friday
Mar 31st

This
Saturday
Apr 1st

This
Sunday
Apr 2nd

Class: Beyond Basic Glass Bead (1:00pm-3:30pm)[$44.00]
Learn more advanced techniques to create beads using a Hot Head torch and colored rods of glass. You must have taken the previous "Glass Bead Making" Class in order to sign up.

---

Class: Metalshop 101 (2:00pm-3:30pm)[$17]
Learn the safety guidelines and the basics of the machines in the metalshop. This includes the drill press, grinder, plasma cutter, cut off saws and more.

---

Class: Lapidary 101: Stone Cutting and Polishing (2:00pm-4:30pm)[$25]
Learn the principles for stone cutting and polishing in order to create something such as a pendant. Get hands-on experience with the 10" saw, the trimming saw, and grinding wheels. The class will cover basic tool use and how to operate them safely.

---

Class: Pottery 101 (2:00pm-5:00pm)[$30]
Learn to make a bowl or cup on the potter's wheel. Start to finish. Learn to center, pull, shape and trim pottery. Hand building is also offered if student prefers. Select glaze for instructor to fire in the kiln. Pottery is microwave, dishwasher and oven safe. Your piece will be ready to pick up in about 2 weeks after your class.

---

Class: 3D Printing Basics (4:00pm-5:30pm)[$15]
This class will introduce you to 3D printing with a short primer on how it works. Then you will be guided on finding a small model online and then printing it on one of the shop printers to take home.

This
Monday
Apr 3rd

Next
Tuesday
Apr 4th

Next
Wednesday
Apr 5th

Event: Demo Night! TBD Event (6:00pm-7:00pm)
Free event open to anyone. Stop by the shop to see to this week's demonstration! Our members demonstrate products, machines, and techniques. Usually hands on opportunities and always fun.

Next
Thursday
Apr 6th

Class: Welding 101 (6:00pm-8:00pm)[$90]
Learn the basics of welding. With a focus on terminology, applications and safety. At the end of class, you will have the opportunity to schedule one-on-one time with Matt for the second portion of the class where you learn and practice welding. Price includes two hour class along with three hour one-on-one time to be scheduled.

Next
Friday
Apr 7th

Next
Saturday
Apr 8th

Next
Sunday
Apr 9th

Class: Butcher Block Cutting Board (12:00pm-5:00pm)[$64]
Learn wood working techniques to create your own custom engraved butcher block cutting board. Learn to use the table saw, planer, router and laser engraver.

---

Class: Pottery 101 (2:00pm-5:00pm)[$30]
Learn to make a bowl or cup on the potter's wheel. Start to finish. Learn to center, pull, shape and trim pottery. Hand building is also offered if student prefers. Select glaze for instructor to fire in the kiln. Pottery is microwave, dishwasher and oven safe. Your piece will be ready to pick up in about 2 weeks after your class.

Next
Monday
Apr 10th

Tuesday
Apr 11th