RECENT NEWS All News (most recent at top)
PAID STAFF POSITION AT DMS! (Sunday, Aug 12th - Joe )
In an effort to improve day-to-day operations and communication at Duluth MakerSpace, we are considering hiring a Operations Manager (No experience necessary!) Please see and share our application: Operations Manager Position. We would like to find someone as soon as possible, so please do not hesitate to reply if you have interest!

New Door Access System Installed. RFID Working Again! (Thursday, Aug 9th - Joe )
Well, it's been a couple months of various issues plaguing the RFID system. We finally today installed an all-new-simpler build that hopefully fixed the several glitches that were occurring. Apologies for the delay and general frustration. I personally would make time to go fix it , and it would be working those nights, which makes it difficult to troubleshoot. By replacing the whole system, should be solid again. And We will have on-hand-backups!! :)

Official Non-Profit Status (Thursday, Aug 2nd - Alyssa )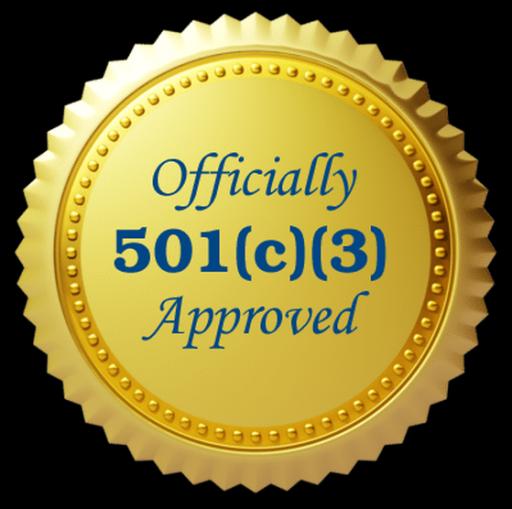 Duluth MakerSpace has attained its official 501c3 Non-Profit status from the IRS!

UPCOMING CLASSES & EVENTS See All

Today
Tuesday
Aug 21st

Class: Inkscape Fundamentals: Level Up Your Custom Design (6:00pm-7:30pm)[$15]
Inkscape Fundamentals will cover the basics of vector design & editing with Inkscape. These skills will translate into more control over your designs for laser cutting & engraving, Cricut cutting, and CNC cutting.

---

Class: Intro to Arduino (6:00pm-7:30pm)[$18]
[[[ Canceled! ]]] Arduino! Automate, interact, log, build all sorts of amazing possibilities with an Arduino Micro-controller. This class is an introduction to the very basic programming of an Arduino and how to control very basic components. Completely geared towards beginners. No programming or electronics expertise recommended!

Tomorrow
Wednesday
Aug 22nd

This
Thursday
Aug 23rd

Class: Welding 101 (6:00pm-8:00pm)[$90]
Learn the basics of welding. With a focus on terminology, applications and safety. At the end of class, you will have the opportunity to schedule one-on-one time with Matt for the second portion of the class where you learn and practice welding. Price includes two hour class along with three hour one-on-one time to be scheduled.

This
Friday
Aug 24th

This
Saturday
Aug 25th

This
Sunday
Aug 26th

Class: Pottery 101 (12:00pm-2:00pm)[$35]
Learn to make a cup, bowl or spoon rest on the potter's wheel. Start to finish. Learn to center, pull, shape and trim pottery. Hand building is also offered if student prefers. Select glaze for instructor to fire in the kiln. Pottery is microwave, dishwasher and oven safe. Your piece will be ready to pick up in about 3 weeks after your class.

---

Class: Lapidary 101: Stone Cutting and Polishing (2:00pm-5:00pm)[$30]
Learn the principles for stone cutting and polishing in order to create something such as a pendant. Get hands-on experience with the 10" saw, the trimming saw, and grinding wheels. The class will cover basic tool use and how to operate them safely.

This
Monday
Aug 27th

Class: Acrylic Painting Basics (6:00pm-8:00pm)[$30]
Learn to paint like the masters. Learn basic color theory and composition in a painting you can take away with you.

Next
Tuesday
Aug 28th

Next
Wednesday
Aug 29th

Event: Project Show-and-Tell (6:30pm-7:30pm)
Free event open to anyone. Stop by the shop to show off a project or see what other members have been working up.

Next
Thursday
Aug 30th

Class: Woodshop Safety and Orientation (6:00pm-7:30pm)[$18]
Learn the safety guidelines and the basics of the machines in the woodshop. Get an opportunity to run a number of the machines.

Next
Friday
Aug 31st

Next
Saturday
Sep 1st

Next
Sunday
Sep 2nd

Class: Pottery 101 (12:00pm-2:00pm)[$35]
Learn to make a cup, bowl or spoon rest on the potter's wheel. Start to finish. Learn to center, pull, shape and trim pottery. Hand building is also offered if student prefers. Select glaze for instructor to fire in the kiln. Pottery is microwave, dishwasher and oven safe. Your piece will be ready to pick up in about 3 weeks after your class.

Next
Monday
Sep 3rd

Class: Acrylic Painting Basics (6:00pm-8:00pm)[$30]
Learn to paint like the masters. Learn basic color theory and composition in a painting you can take away with you.

Tuesday
Sep 4th