RECENT NEWS All News (most recent at top)
Thanksgiving Weekend Hours (Tuesday, Nov 20th - Alyssa )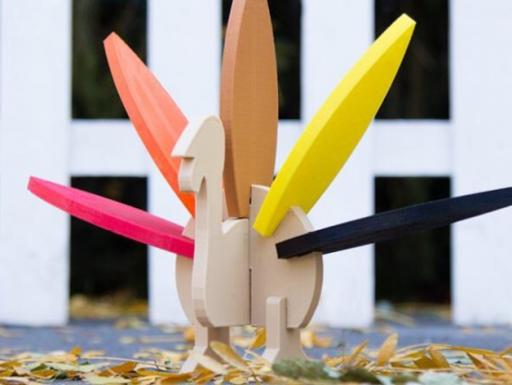 DMS will not have staffed hours on Thursday, Nov 22nd through Sunday, Nov 25. Members are still welcome to use the space using their card or keyfob.

Back In Business! (Tuesday, Oct 16th - Alyssa )
Good news, everyone!
After rectifying some code issues and getting the thumbs-up from the city, Duluth MakerSpace is back in business!

We have had to make a few changes to DMS in order to reopen, some only temporary, but we are confident that everything is for the good of the space:
- The pottery and lapidary areas have been removed. That whole area will need to be rebuilt after we file proper permits. If you have any ideas about improvements that can be done on the rebuild, please let us know!
- The large 100 watt laser is out of commission until it can be blessed by an electrical engineer. This should happen in the near future.
- The large CNC machine is also out of operation. Plans for it are still TBD, but one option is to cut it down and finish making a plasma cutter. We may buy a smaller CNC machine to replace this one.
- Any equipment in the woodshop that requires dust collection can't be used until our collection system is set up. We are working with Parsons Electric to complete this upgrade and should be done within a week or so.

We will continuing to make improvements to the building to bring everything up to code as well as making sure we have a welcoming and well-used space.


Progress & Update (Thursday, Sep 20th - Alyssa )
(Old lights)

We are submitting our letter of appeal to the city today and hope to be open for business again in the near future!

We are also getting the lights in the woodshop upgraded today with some nice LEDs. We had a lot of volunteers help with the woodshop and it is going to be even better than before!

UPCOMING CLASSES & EVENTS See All

Today
Wednesday
Dec 12th

Tomorrow
Thursday
Dec 13th

Class: Rock Engraving (6:00pm-8:00pm)[$15]
Engrave a rock with a small artwork or text! We will help you use our 40watt laser and mini-rock bed to engrave a small rock, mostly-flat, 3"x2" max size (2"x1" engrave area is optimal.) You can stop at a beach or bring a rock from home. (Weathered glass could also work!) We will have a few rocks to choose from as well at the shop.

This
Friday
Dec 14th

This
Saturday
Dec 15th

This
Sunday
Dec 16th

Class: Basic Stained Glass (11:00am-2:00pm)[$35]
This class will teach you the basics to get started in making stained glass projects. You will learn to make patterns, cut colored glass and construct a basic stained glass using copper foil and solder. By the end of this class, you will have constructed 3 beautiful stained-glass ornaments. You will also have all the basic skills and knowledge to keep building on this craft. Duluth Maker Space has the tools, if you choose to hone your talent.

---

Class: Glass Etching (2:00pm-4:00pm)[$15]
Learn how to use the Cricut vinyl-cutter to precisely cut a custom resist to use as an etchant guide to add a logo, text or other simple image to the glass piece. Bring in your own glass piece (a glass, Pyrex baking dish, bottle, mirror, picture frame glass, etc) to personalize for a great gift or use our sample glass.

This
Monday
Dec 17th

Class: Cold Process Soap Making (6:00pm-8:00pm)[$25]
Learn the basics of cold process soap craft from start to finish using lye and different oils and fats. We'll cover safety, tips, resources, and the fundamentals of the age-old craft. This handmade soap makes a great gift, maybe for Mother's day - especially for those with chemical sensitivities.

This
Tuesday
Dec 18th

Next
Wednesday
Dec 19th

Next
Thursday
Dec 20th

Class: Intro to 3D Printing (6:00pm-8:00pm)[$17]
This class will introduce you to 3D printing with a short primer on how it works. Then you will be guided on finding a small model online and then printing it on one of the shop printers to take home.

Next
Friday
Dec 21st

Next
Saturday
Dec 22nd

Next
Sunday
Dec 23rd

Next
Monday
Dec 24th

Next
Tuesday
Dec 25th

Wednesday
Dec 26th