RECENT NEWS All News (most recent at top)
Community Is Our Greatest Project At DMS! (Friday, Feb 26th - hg )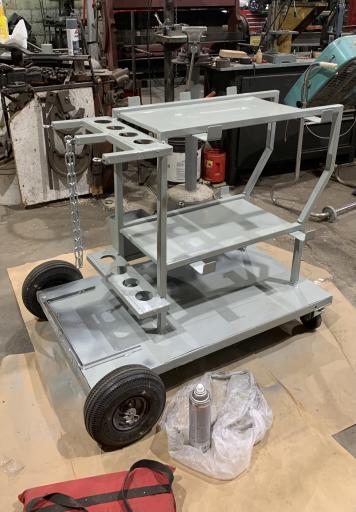 (THANK YOU!)

A makerspace project that had to be shared! Following our successful internal fundraiser (2.5k!) for a new multi welder in the metal shop, a need arose for the new cart to hold two gas cylinders. DMS board member and active metal shop enthusiast Mike O. responded to the call with this beauty! A big thanks to all those who donated and to Mike for the custom cart!

2nd Floor, Big Strides (Friday, Feb 26th - hg )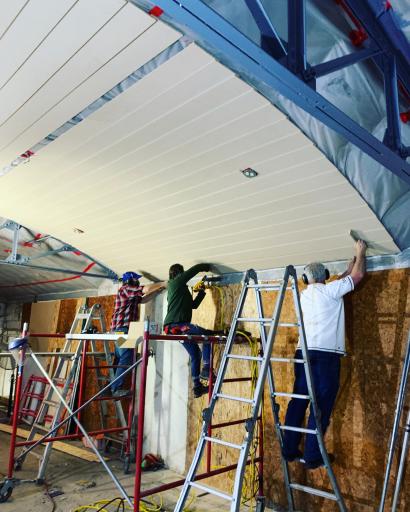 (Cant stop this Train!)

We have been making big strides to finish renovating our pottery and lapidary studios. This project has taken much time and helping hands. Thanks to the help of so many amazing volunteers we will soon be able to open up some new projects!

Original Gangster (Wednesday, Feb 24th - HG )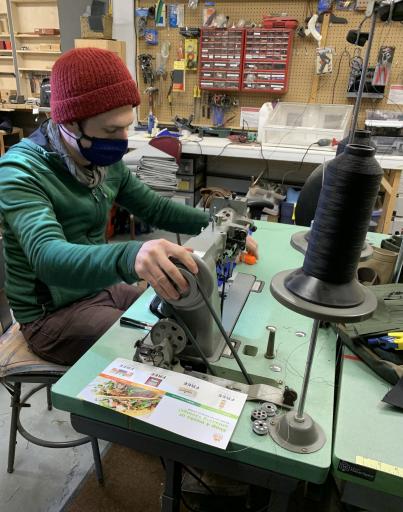 (What doesn't he know ;P)

The master machinist with one of his loves. DMS member Devan has been around since the get go of the space and specializes in industrial sewing as well as a myriad of other tools here at the space.


UPCOMING CLASSES & EVENTS See All

Today
Sunday
Mar 7th

Tomorrow
Monday
Mar 8th

Event: DMS Tour (5:00pm-5:15pm)[$0]
A schedule time for interested makers to come and see what Duluth Makerspace is all about. Please sign up a head of time.

---

Event: Volunteer Forced Labor Camp (5:00pm-7:00pm)[$0]
A small group labor session to get bigger projects done and general cleaning. No skills required! All help appreciated.

---

Meeting: Virtual Member (7:00pm-8:30pm)
Monthly Makerspace Member meeting to review current events, functions, and updates for the Duluth Makerspace Community. Scheduled the second Monday of every month. Please join us in the @general channel of DMS home in the Slack App. Email info@duluthmakerspace.com with any questions.

This
Tuesday
Mar 9th

This
Wednesday
Mar 10th

Event: DMS Tour (5:00pm-5:00pm)[$0]
A schedule time for interested makers to come and see what Duluth Makerspace is all about. Please sign up a head of time.

---

Class: Virtual DMS Membership Orientation (6:00pm-8:00pm)[$0]
*This class is only for New Members to orient to Duluth MakerSpace. Attendees will be expected to have a current membership or pay for a months membership at the time of orientation.* A general orientation to everything Duluth Makerspace. We will go over important tool usage, as well as workshop expectations and function. A email invite to the virtual meeting will be shared a day before meeting. If you just can't make this orientation, please email duluthmakerspace@gmail.com to set up a time that will work.

This
Thursday
Mar 11th

This
Friday
Mar 12th

This
Saturday
Mar 13th

Next
Sunday
Mar 14th

Next
Monday
Mar 15th

Next
Tuesday
Mar 16th

Event: 2nd Floor Renovation (6:00pm-6:00pm)
Work Night on 2nd floor studio space. Bring your own work gloves, eye, and hearing protection. Pizza and Beer will flow occasionally for you amazing volunteers that make our Makerspace world turn round.

Next
Wednesday
Mar 17th

Next
Thursday
Mar 18th

Class: In Person - DMS Membership Orientation (6:00pm-8:00pm)[$0]
*This class is only for New Members to orient to Duluth MakerSpace. Attendees will be expected to have a current membership or pay for a months membership at the time of orientation.* A general orientation to everything Duluth Makerspace. In this mandatory class for RFID access, we go over important tool usage, as well as workshop expectations and function. Scheduled every two weeks. If you just can't make this orientation, please email duluthmakerspace@gmail.com to set up a time that will work. Please bring personal mask, eye, ear protection and form of ID to this orientation

Next
Friday
Mar 19th

Next
Saturday
Mar 20th

Sunday
Mar 21st