RECENT NEWS All News (most recent at top)
Woodshop 101 ! (Monday, Feb 18th - HG )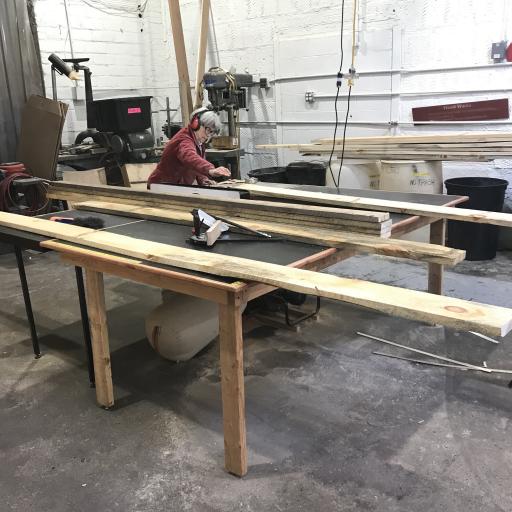 Just as reminder we have our 3rd Woodshop 101 class of the month, Tuesday the 19th ( tomorrow ) . Contact Rick U. or Erig E. with questions. See ya there !

A Tropical Take On A Northerner's Game (Thursday, Feb 14th - Hg )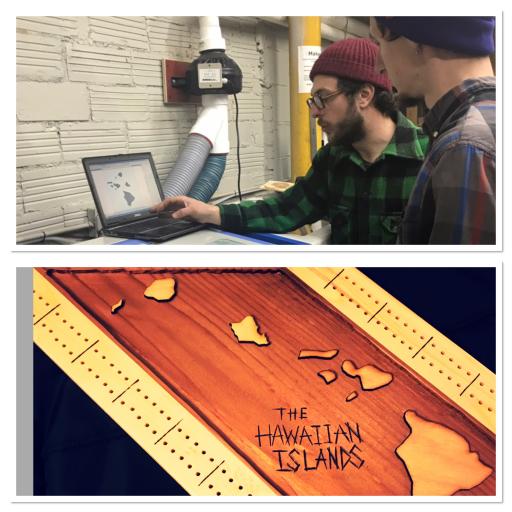 (I can see it now palm trees, white sand, blue water ..... oh it's snowing again )

To complete his cribbage game for parents, Jeff thought it would be a nice touch, to do a laser cutout of Hawaii. Only thing holding him back was how to use 40 watt laser. Good job learning a new skill.Looks like it turned out quite tropical!

Members Demo Night (Saturday, Feb 9th - HG )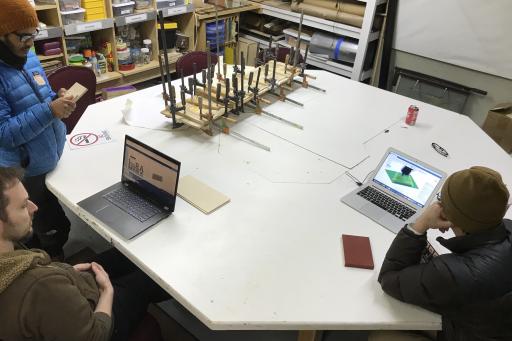 (Learning about all the three dimensional potentials of the x-carve )

Photos from our demo night. All the talk was had about 3D uses of the x-carve cnc machine. Using these applications, Paul did some neat prototyping of a fin for his surf board .
We hold a demo night the first Wednesday of every month. It's free and open to the public, so come on down the next time !

UPCOMING CLASSES & EVENTS See All

Today
Tuesday
Feb 19th

Class: Woodshop Safety and Orientation (6:00pm-9:00pm)[$0]
Learn the safety guidelines, best shop practices, and the basics of the machines in the woodshop. ALL MEMBERS MUST TAKE THIS CLASS, EVEN IF YOU WERE PREVIOUSLY SIGNED OFF IN THE WOODSHOP. A number of things have changed in the woodshop, so it is important to take this class to learn the ins and outs of the current layout as well as the policies in place. This will help keep all machines in constant working order as well as a tidy shop. This allows for volunteer time to be focused on shop improvements!

Tomorrow
Wednesday
Feb 20th

This
Thursday
Feb 21st

Class: Welding 101 (6:00pm-8:00pm)[$90]
Learn the basics of welding. With a focus on terminology, applications and safety. At the end of class, you will have the opportunity to schedule one-on-one time with Matt for the second portion of the class where you learn and practice welding. Price includes two hour class along with three hour one-on-one time to be scheduled.

This
Friday
Feb 22nd

This
Saturday
Feb 23rd

This
Sunday
Feb 24th

Class: Glass Etching (2:00pm-4:00pm)[$15]
Learn how to use the Cricut vinyl-cutter to precisely cut a custom resist to use as an etchant guide to add a logo, text or other simple image to the glass piece. Bring in your own glass piece (a glass, Pyrex baking dish, bottle, mirror, picture frame glass, etc) to personalize for a great gift or use our sample glass.

This
Monday
Feb 25th

Next
Tuesday
Feb 26th

Class: Skateboard Ring (6:00pm-7:30pm)[$18]
Reuse old skateboards to make a wooden ring. Using the band saw, drill press, belt and disc sanders. This is a great introduction to some of the Woodshop equipment. Beginners welcome!

Next
Wednesday
Feb 27th

Next
Thursday
Feb 28th

Next
Friday
Mar 1st

Next
Saturday
Mar 2nd

Next
Sunday
Mar 3rd

Next
Monday
Mar 4th

Class: Acrylic Painting Basics (6:00pm-8:00pm)[$30]
Learn to paint like the masters. Learn basic color theory and composition in a painting you can take away with you.

Tuesday
Mar 5th