RECENT NEWS All News (most recent at top)
Masking Required Again (Friday, Jan 14th - Board )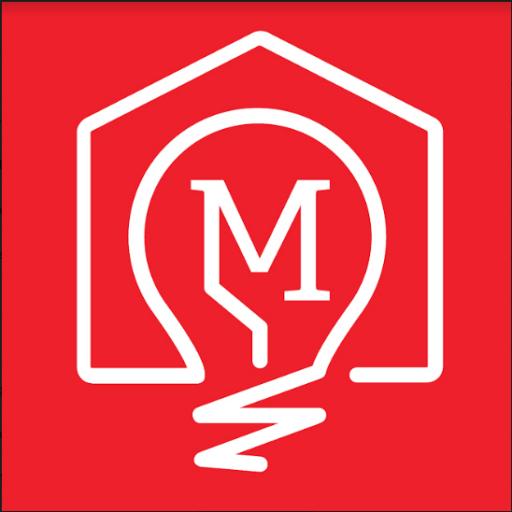 (Sign from the city)

Effective Friday, January 14, 2022, at 5:00 p.m., a local state of emergency is declared and face coverings required. This regulation requires all persons ages five and up to wear a face covering in places of public accommodation. [Which includes us].

Minnesota Swag (Thursday, Sep 30th - HG )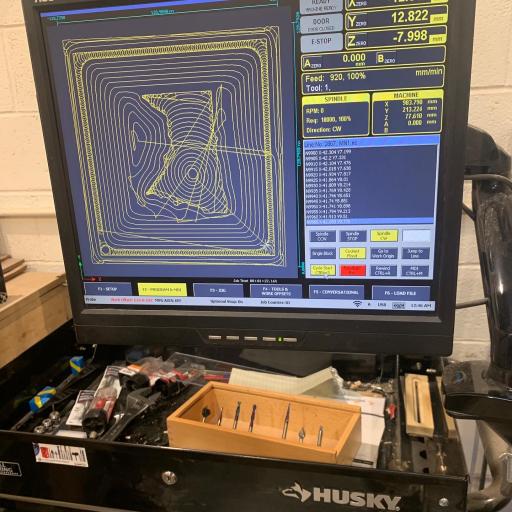 (Cement mold making on the Big CNC )

A joint project between a few of our Makerspace members, here we have prototype plug for cement casting being cut out on our 5'x8' CNC router. After this prototype is cut it will be lined with a lubricant and filled with cement. The result will be a coffee coaster with a Minnesota state relief in the center.

DIY Furler (Thursday, Sep 30th - HG )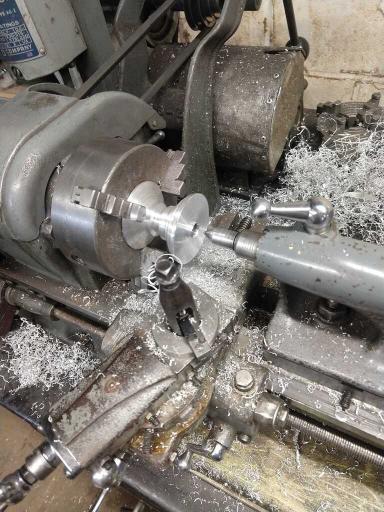 (Just had to spend a lil time on the metal lathe)

Check out this metalshop project from a few weeks ago. Using the metal lathe, Garrett cut a new jib furler for his sailboat. If you've noticed a large van parked in front of the space that would be recently joined members, Min and Garret. While they have been here only briefly, they've made a big splash in the community. They are now headed south for warm weather and, while we are sad to see them go, we wish them the best of luck on their journeys!

UPCOMING CLASSES & EVENTS See All

Today
Thursday
Jan 27th

Class: Intro to Pottery: Throwing Succulent Planters TWO (6:00pm-8:00pm)[$100]
TWO PART Class - Thursday, January 27th from 6-8 p.m. AND Saturday, January 29th from 8:30 a.m. - 10:30 a.m. Join us at the Duluth Makerspace's new pottery studio to make your very own succulent planter with drainage! This is an introductory class where you will learn the basics of throwing different forms, trimming, decorating, and glazing. Thursday's session will consist of throwing a cylindrical form for the planter, and a plate form for the drainage. The second session, students will be given the tools to refine their piece by trimming, carving, decorating, and glazing their planters. Following the second session, the instructor will fire pieces for pickup in 1-2 weeks after the second session. Upon pickup, students will receive their very own planter and succulent to go with it!

Tomorrow
Friday
Jan 28th

This
Saturday
Jan 29th

This
Sunday
Jan 30th

This
Monday
Jan 31st

Class: Intro to 3D Printing (6:00pm-8:00pm)[$40]
This class will introduce you to 3D printing with a short primer on how it works. Then you will be guided on arranging your model and printing it on one of the shop printers to take home.

This
Tuesday
Feb 1st

This
Wednesday
Feb 2nd

Next
Thursday
Feb 3rd

Next
Friday
Feb 4th

Next
Saturday
Feb 5th

Next
Sunday
Feb 6th

Next
Monday
Feb 7th

Meeting: Board (7:00pm-7:00pm)
Closed Board Meeting

Next
Tuesday
Feb 8th

Next
Wednesday
Feb 9th

Class: Basic Stained Glass (6:00pm-8:00pm)[$50]
In this beginner stained glass class you will learn the basic techniques of cutting glass, construction using copper foil and solder. By the end of this class, you will have constructed a beautiful stained-glass heart for yourself or someone else. Use this opportunity to get a jump on your Valentines gifts.

Thursday
Feb 10th

Class: Intro to Arduino (6:00pm-8:00pm)[$40]
Microcontrollers are the brains of our electronics. Arduino is at the heart of open source electronic prototyping and design! From robots to interactive art and novel doodads, learn the fundamentals of building anything you can imagine using the Arduino microcontroller. At the end of this workshop you'll have hands on experience with the Arduino hardware, basic electronic components, Arduino programming IDE, see examples of cool projects, understand what's possible, have the resources to learn more, and together we'll program a basic LED light show! Completely geared toward beginners. No prior knowledge of programming or electronics is needed.