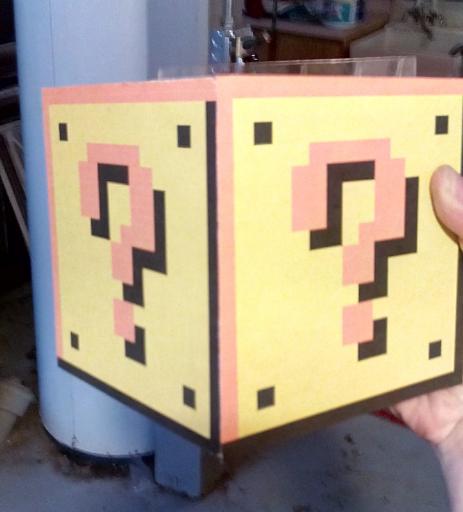 Image 1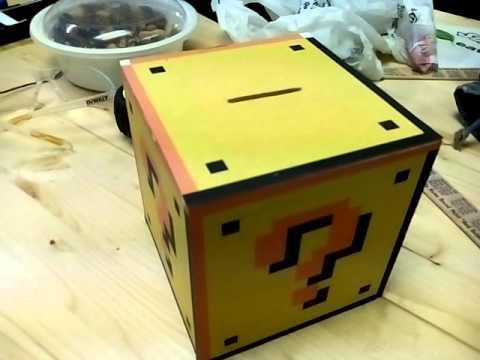 Image 2
Description:
The 5" cube is made with acrylic and uses CA glue and butt joints to hold everything together. The lid is removable to access the electronics and money. Full sheet labels and ModgePodge was used to create the graphics and glossy texture. An Arduino, arcade coin switch, 9v battery and speaker are mounted to the lid for easy access and one side is left clear to for demonstration. Since the sound is fairly basic it just uses the Tone commands on the Arduino to avoid needing any sound shield.

Video at https://youtu.be/SpDpi6Wx-S0

Help/Materials Wanted:
Arduino should be optimized for low poser consumption to extend the battery life. Speaker should be mounted so it's louder.


Involved Members:
(in random order)

---
Chris Broughton