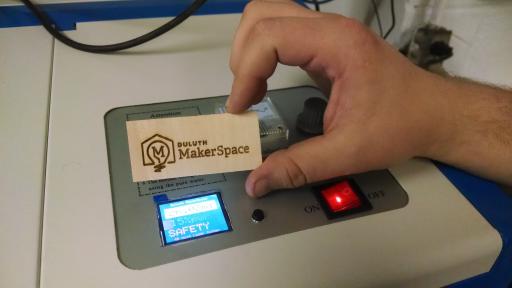 Display showing 15% power and that the safety switch is on.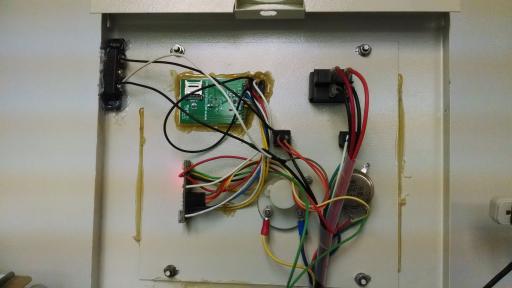 Door switch upper left, Disply left of center top, Arduino nano on it's side lower left.
Description:
Used an arduino nano to drive display and show the power level off of the laser power potentiometer which gave off 0-5v depending on position 0-100% so was easy to integrate.

Also added a Door Sensor to disable laser when hatch open, and read the power through the Safety switch to display when the safety switch is enabled.

Added a simple Minute timer with reset button in case ever want to charge or limit based on time used.


Involved Members:
(in random order)

---
Joe Durbin