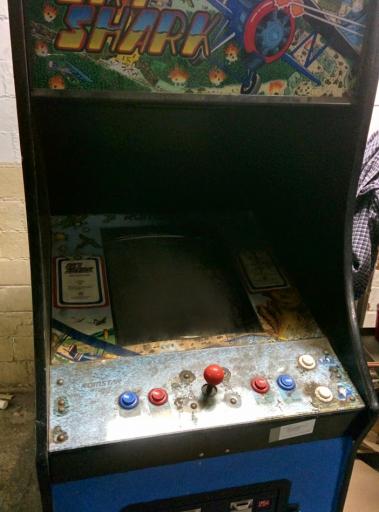 Image 1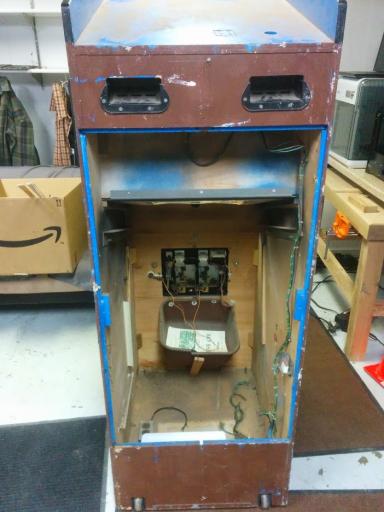 Image 2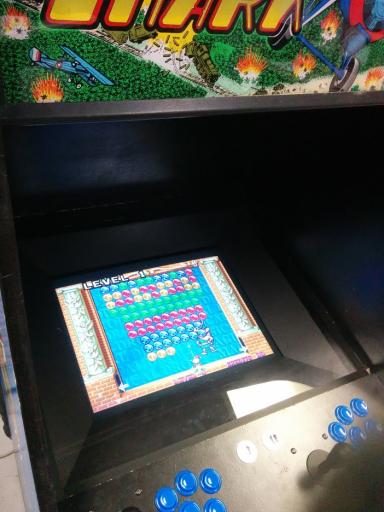 Image 3
Description:
The MakerSpace arcade cabinet is a full sized Midway Sky Shark cabinet circa 1987. The original electronics, display and control panel have been removed and replaced with current parts like a large CRT monitor, MAME control kit from eBay, and a Raspberry PI B as the brains. It currently has games for MAME, SNES, and Neo Geo but ROMs can easily be added with the cabinets new Wi-Fi connection.

Build Steps:
The project started with a $25 Sky Shark cabinet from Johns Twin Ports Recycling. The structure was in good shape but the electronics and display no longer worked. Everything was gutted and cleaned out. The Raspberry Pi has the power to run older games and many custom arcade distros already exist so it was setup with Retropie on it's SD card.

The original control panel didn't have enough joysticks or buttons and it's steel construction would have been difficult to modify. A $60 MAME button kit with Xin Mo controller and Happ joysticks was used to replace the old controls and an MDF panel was built to house them.

The display was picked up in St. Paul for $10 from someone who was happy to see it put into something as cool as an arcade cabinet. The PI's HDMI out plugs into the 22" CRT's DVI input.

Sound comes through a $20 set of Logitech z213 speakers. This gives the cabinet 2 speakers, a sub, an external volume dial, and a headphone jack.

Joe cleaned up the cabinet and created a custom monitor bezel for a cleaner look and feel.

There was difficulty in finding support for the cheap Xin Mo controller but after replacing a couple of the emulator everything is working great. There are plenty of guides and videos on using the PI as a retro gaming machine and there are tons of options when doing so. If you want to play classic games of your youth try our machine or build your own.

Help/Materials Wanted:
The volume out of the Pi is still super quiet. Sound from a phone works fine so it's definitely an issue with the Pi. I'm not great with Linux so can't figure out where the issue is.


Involved Members:
(in random order)

---
Chris Broughton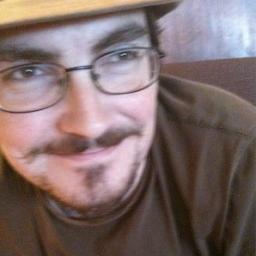 ---
Joe Durbin